Background
The following extract was taken from RHWNG EU DAU FÔN (365 DAYS AND NIGHTS WALKING THE EDGE OF WALES - A prospectus for the creation of a 'Deep Map' along the Pembrokeshire costal path. St David's, April 2002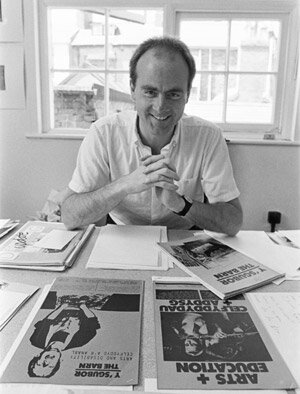 "Some fifteen or twenty years ago, I was commissioned to produce a report with recommendations for a series of training and educational courses that could be set up for people from the local community seeking to become members of a small independent and community based media workshop that I and others had established in Aberystwyth.
The Aberystwyth Media Group was modelled in part on other media groups such as Glasgow Media Group. The aims of the orgnisation were to create a community based space where both practical projects (productions in sound, video, film and photography) and theoretical work (conferences, seminars, discussions, visiting lecturers etc.) could be carried out side by side in an atmosphere of enquiry in to the cultural and political roles that the media play in our lives.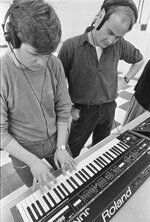 In these training courses, in order to avoid simply reproducing, in an unquestioning and, of necessity, in a substandard way, the 'professional' training that those who plan a career in the media industries receive. The media group was keen to develop an entirely different and ' independent' address to the 'training' of local people-often young people- who were interested in working with edit suits, with camera or with microphone.

One of the exercises that I recommended was related to the analysis of photographic images - not just aesthetically, but socially- and it occured to me that the photographic images of landscape used on postcards might be an interesting place to begin. Here were images of the places in which many of the members of the class were living, being presented to attract and seduce visitors to the area, and it occurred to me that these postcards were offering a 'view' of Wales that was very specific-and possibly at odds with the real experience of living and working in that landscape. I began to wonder whether ways of looking might be culturally specific-and that in these educational projects, it might be possible to raise questions about the relationship between the desire of the 'outsider' and the lived realities of the 'insider' as manifested in these images-images that are available by the hundred on almost every street corner in most towns in Wales.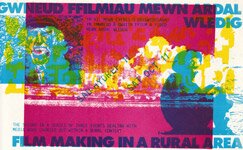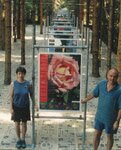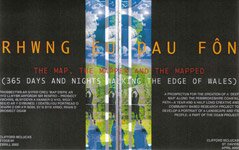 looking is an active process and not a passive one - this issue remains central to my work, and I would go even further to say that the act of looking is a culturally and historically specific thing-in other words meanings and images depend on the who is looking, where you are looking from, what you are looking at and when and why you are looking."
1. Black and white photograph by Kieth Morris
2. Media group course, Barn Centre, Kieth Morris
3. Media group Poster, screen print by Cliff Mclucas , private collection
4. Stage set for 'Hafod: A life in Eight Great Suits / Hafod:Bywyd mewn Wyth Cyfres Mawr' 1997 performed at Eisteddfod y Bala, Margaret Ames and Clifford McLucas, photograph private collection
5. A prospectus for the deep mapping of the Pembrokeshire Coastal path, National Library of Wales collection
To preview background images in fullscreen - Select the VIEW button below.